Do education institutions need a student information system?
Managing an education institute is overwhelming. This is simply not because you have a less productive staff but the technology you use that cannot keep up with the increasing work of your increasing student population. 
The simple solution that will support you better with your student management is a student information system.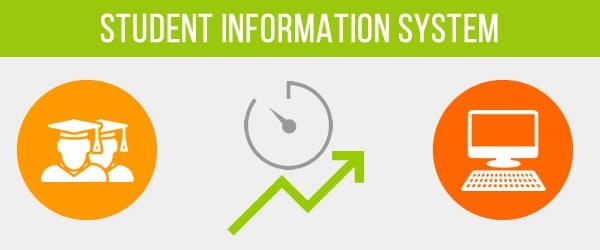 What is a student information system?
Simply put it's a software that any institute can implement, regardless of their size and the location they are based in that enables them to manage all of their student records digitalizing and automating all the repetitive processes of the institution. Below are some features of a student information system.
Inquiring student 
Student admissions management 
Student enrolling management 
Automatically timetables
examinations, assessments, marks, grades, and academic progression management 
Attendance management
Let's look at the importance of a student information system for an educational institute.
If your institution is overwhelmed by manual work 
From student registration, attendance in analyzing academic progress, if an education institute feels like they can't keep up with the manual work and would like to manage student information with more ease… Then they should consider investing in a student information system. The system will replace the complex service processes with a few simple clicks enabling you to save time and effort while increasing the productivity of the institute.
If you like to reduce human errors
For organizations like education institutes where you handle hundreds of records of hundreds of individuals, one small error on one record can affect the student's entire year and maybe even the whole class. With a student information system, institutes will only have to enter a record one time and the system will enable you to pull out that record, transfer it to use in other data sheets, organize and analyze and compare the information with a click of a button. 
If you like your students to have a better educational experience
A student information management system enables students to submit their assignments online, view their timetables anytime anywhere, view their grades, fees paid and due, other important events and notices right from their home through their PC or mobile phone. 
If you like to increase parents involvement in their child's education
Parents are busy providing for the family and they might not be able to keep in touch more often with their child school, teachers and academic progress even if they want to. With a student information system, parents can view their child's grades, class attendance, academic progress and even communicate with the teaches right from their office so they won't miss a lot even if they miss a parent-teacher meeting.
If you don't want to worry about data breaches
Education institutes manage sensitive data about children and their parents – which is why such institutes should look for new safer ways to store data than in a filing cupboard that anyone can access easily. Student information system provides the perfect solution for data security, enabling the institute to digitally secure data with password and other protection methods.
If you think it's great to be different and better than your competitors
Being different from your competitors gives you a better competitive advantage. Implementing a student information system, will make any institute different from others for now but not for long, as digitally managing student information is soon to be the new normal. So maybe you should be the first to adopt this new tech. 
Conclusion 
So, does education institutes need a student information system? 
Tigernix's answer to that is anyone who likes to be at the forefront of their industry should adopt this technology and be familiar with it to keep up with the technological revolution in the education sector.