In a school, it not just teachers that matter to the success of the institute but many parties such as cleaners, support staff, library staff, IT staff and security teams and more. All these people have become an essential part of a successful and a smooth operation. The school employee management system is an essential tool for your school that helps you to manage your staff and make sure your students never miss a class without a teacher and other operations run smoothly.
In this article, we will have a close look at how an employee management system will assist in the operations of the school.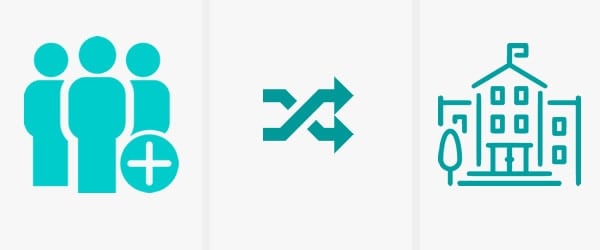 1. Payroll management
Settling out the salary of employees of a school is an essential element and must deal with extremely cautious. A good employee management system will allow you to keep track of the day to day attendance, any calculations made for deduction of the salary and any overtime whiling auto-generating pay slip with ease. So managing payrolls is never will be a headache to you. 
2. Technical support
When choosing a good employee management system for your school, you should always look into the after-sales service. If you don't have proper technical support from your service provider, you might end up losing more than your money. You might lose your valuable data and the reputation of your institution and more. Thus, it is essential to have a good technical backup and an after-sales service.

3. Frequent updates
Your employee management service provider should be able to provide frequent updates to keep your system up to date to cater to the evolving requirements of the organization. This is essential to grow your business and to keep up with the newest trends in the market as well.
4. Task management
A good employee management system ensures to handle the day to day tasks and manage with perfection. From scheduling operations and tasks to sending reminders to teachers and students, the system will automate task management reducing a significant manual workload. Also, some good employee management systems allow their employees to upload documents to keep the staff work organized.
5. Ease of use
No matter how advanced or the cutting edge the employee management system that you have chosen for your school is, if it is too complicated to use, you might not get the most out of your investment. So, it is important to have a user-friendly system, so every person can easily understand and use your employee management system.
6. Attendance management
Keeping track of attendance is one of the hardest things for an organization. And in a school, if a teacher's leave goes unnoticed in a day it can affect the timetables of the school on that day significantly. So, it is important to select an employee management system with a comprehensive attendance management module.
7. Data management capabilities
If any staff at your school needs to look at the data of a period, your employee management system should be able to provide what is necessary effortlessly. A good system will be able to provide even summaries, charts and tables…etc. allowing you to intrepid data with a lesser effort. So make sure to choose a system for your school with good data management capabilities. 
8. Messaging capabilities
If your employee management system has a good instant messaging system, you can quickly send across messages which need to be communicated very urgently. The system should be able to do it with a few easy steps. Many of the good systems allow this feature with one click. Because instant messaging is an important aspect of a good employee management system. 
9. Performance 
A good employee management system should be able to provide an easy to glace performance management capabilities of your workforce. You can easily set up goals and create appraisals of your staff, so you can keep track of their achievements thus can be easily tracked their performance. 
10. E-learning
Also, a good employee management system allows your staff to work on e-learning. E-learning is the newest trend in developing the capabilities of your employees thus you don't have to spend on expensive in classroom training programs. 
As you can see a good school employee management system is all that you need to create a successful working environment for your employees. Plus it allows you to keep an eye on your staff and ensure your students receive the best and uninterrupted education experience from their teachers.