TigernixETRM - Energy Trading and Risk Management System​
Save time, money and effort of your utility enterprise by adopting TigernixETRM- the best solution to increase service demands and thrive with analytical powers in the Utility Industry.
About TigernixETRM - Energy Trading and Risk Management System
Tigernix's Energy Trading and Risk Management software (ETRM) is a versatile, fully-integrated platform for all ranges of products including power, coal, natural gas, and more. The software covers every phase of a transaction lifecycle such as risk management, processing, trading, scheduling, accounting and logistics.
TigernixETRM was founded with the goal of providing innovative solutions for emerging global business environment with focus on specific verticals and refinement in delivery processes.
With the understanding that trading processes are subject to risks and market fluctuations, TigernixETRM is built to stand the test of time. This ETRM system also helps you manage events that could be supply demand fluctuations, disruptive events or economic environment changes.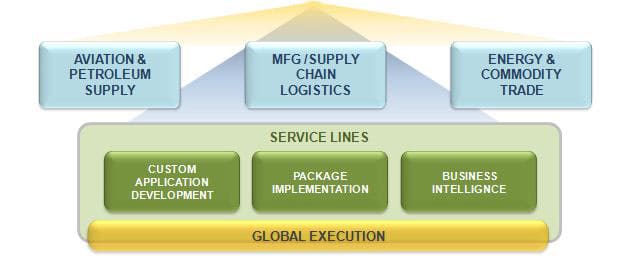 Commodities trade has to be handled in a very different way than a standard ordering mechanism, involving risk management at a higher prominence. The goal here is to help companies achieve stability in commodity purchasing and minimize the price by using innovative ways and with active risk management.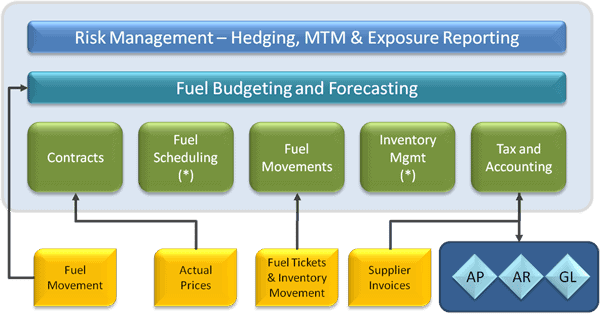 Part of the value proposition in commodities domain is also to automate the implement effective and efficient business processes for organizations to be nimble and create business handling capacity.
Some of our happy customers
TigernixETRM's features include the following:
Smarter buying process.
Automated invoice validation.
Real-time market price integration.
Automated tax management.
Automated scheduling and matching of movements.
Risk Management.
Credit & Exposure management.
Business process automation.
Decision support tools.
Sarbanes Oxley compliance.
Hedging Management.
Seamless financial system integration.
Dynamic markets require a dynamic solution. TigernixETRM is the right candidate for all your ETRM requirements!
Learn more about TigernixETRM:
Why is TigernixETRM the right choice for you?
TigernixETRM is sophisticated and all-encompassing, that caters to the complex commodity business and risk management.
Gain time and value instantly: Time, in this business, is more precious that anything. TigernixETRM saves your time largely with its quick implementation and helping you gain immediate value from the solution with pre-designed and pre-configured workflow templates.
Increase your demand in real-time: The real-time tracking of transportation and logistics is a boon to this industry. TigernixETRM helps you view and track vehicles in real-time and manage the demand and supply. This puts you ahead of every other business and helps you increase your demand quickly.
When your demand increases, a lucrative ROI is not a dream.
Smart business with smart analytics: TigernixETRM provides a smart analytics tools for you to generate as many reports as possible, with as many filters as you need. This is an added advantage for you to analyse the market requirement and address the need accordingly.
The visualization tools and the sheer details that the data provides are what makes analytics far more useful and use-friendly than ever.
We are thoroughly impressed with Tigernix's complete Content Management System. The team was very proactive and forthcoming in implementing a system that matches our experience and industry-presence. We find the site very user-friendly and that helps us save a lot of time. Our productivity has definitely increased with Tigernix's CMS. We'd definitely recommend them to our clients too.
"We are very pleased with Tigernix's integrated Customer Relationship Management system. It impeccably manages our customer support with its well-designed ticket system. Not only did they customize the system to match our needs but also suggested very valuable ideas to improve our efficiency. In addition, the Content Management System is so easy to use, manage, and maintain."
"We are glad to have chosen Tigernix for providing us a Content Management System and integrated e-commerce. We are pleased with the site and all its in-built features. The quality and functionality are unsurpassed. The Tigernix team worked well through every phase – design, development, and deployment. Now, we cut out on a lot of unnecessary training cost and process time."