Offering excellent facilities improves the student's library experience, inspiring them to read more and gain more knowledge. Over the years facilities, a library is expected to have has changed drastically. The more modern and sophisticated facilities are featured in libraries, facilities management has become more challenging for educational institutes. In this article we discuss, the prominent facilities of a library and how to manage them.
---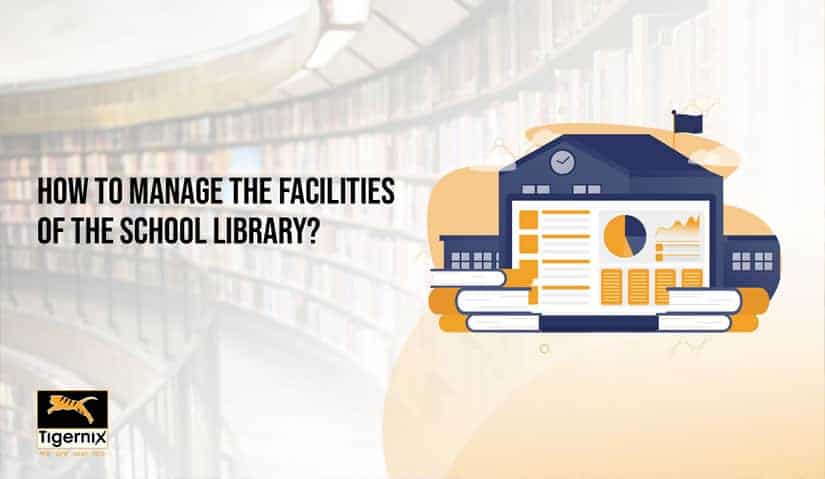 Organization
A well-organized resource is an essential facility that every library should focus on delivering their students. Nothing can be more frustrating than search through isles and isles of books to find the book or the digital resource the student is looking for. This will waste the time of the students as well as of the staff.
Thus coming up with a thorough resource organizing plan to categorize, label, and store your books and other resources is a must. So students will be able to find whatever they need without the assistance of the librarians. You can even use a computerized system for this so you could identify the location of any book within a few clicks.
Workspace
Creating a comfortable workspace for students to work on their researches is another essential facility of a library. From spacious tables, comfortable chairs to light fixtures, planning a well thought out workspace areas for the students will help them improve their productivity in their researches and studies.
Circulation desk
Another essential factor in delivering a better library experience for the students is a sound system in place to records of issued, borrowed, and overdue books. You can digitalize the whole process so you could manage book issues and return fast and effectively without any queues. The system will also enable students to return and borrowed books even when the librarian is not there, as many library management systems come with self-service functionalities.
Library signs
When a student enters the library, he or she should be able to navigate through the isles of books themselves easily without having to request assistance from the staff. For this, you can ensure easy navigation with proper signs in your library. From the entrance, bookshelf names, to directions to restrooms, media rooms to other spaces, having proper signs will make it easy for the students to find where to head to for their requirements without having to ask the administration for directions and guidance.
The administration should make sure all the signs are made with easy to read font, with appropriate font size and place them in easily noticeable spots in the library. The management should also make sure to maintain the boards and signs in good condition, so everything is clean, clear, and professional.
Restroom
Facilities such as restrooms, sinks, and water fountains on the library premises help students to study for long hours in the library without having to leave the place often. Here it's essential that the administration provide the facilities in necessary volumes.
Ensuring water supply and proper cleanliness in restrooms and sinks to deliver adequate hygienic levels is essential to create a pleasant environment for the students. You also can provide rest areas for the students to regroup, take a break, and rest their eyes. Comfortable soft seating in small pocket spaces is recommended for this.
Safety measures
Safety should be taken seriously everywhere, even in a library. Some of the ways you can ensure the safety in your library are to have handrailing, ramps, and elevators, fire alarms, etc. 
Smart technology
A modern-day library is far away from a place with racks of books. With the rise of digital technology, digital media and digital technology have become one of the central aspects of a library.
Video and audio resources such as video lessons, podcasts are essential to have in any modern-day library. So is smart technology, smart devices, and tools such as computers, projectors, large screens, the internet…etc. This allows students to have necessary aid with their education.
When offering digital technology, library administration should have provided separate spaces to use the materials while providing designated areas for the use of digital devices such as projectors with enough room to fit a classroom.
Above mentioned are some of the top facilities libraries should offer the students. Below are 4 ways that will help you optimize your library facilities management process. 
Necessary processes in place
Having systems in place to identify new requirements, upgrades, updates, and new additions to deliver the latest library experience for the students is essential here. Assigning library staff to monitor and manage facilities of the library actively will enable you to offer a better experience for the students without any interruptions. With this, you will be able to effectively identify repairs of facilities, malfunctions of equipment, and necessary maintenance work that needed to be carried out to ensure a pleasant and comfortable environment for the students.
Library management system
Whenever you are looking for ways to streamlines the facilities management in your library, one of the most effective strategies is to adopt a sound library management system. The right software solution will enable you to manage aspects of your library right from your computer so you could have a better overview of what's happening in your library. Form book locations, repairs, book overdue notifications to fine calculations, the system will automate many processes and operations.
Acquisition
Streamlines procurement process and acquisition processes are essential to ensure smooth and effective facility management in your school library. From proposals, quotation comparison, purchase orders, to invoicing having well-established connections developed between the library administration team and the procurement department will ensure an effective supply chain solutions allowing you to save costs. Plus to avoid delays
Budgeting
Facilities are going to cost you money. Whether it's a new projector, computer, new seating area, or adding new books to the collection, offering your students with the best library facilities will cost you money. Thus effective budgeting plans and a system to prioritize facilities management work are paramount to ensure an effective facility management process aligning with the budgetary limits of the institute.  
At present, library management is not the same as it used to be in the past. Thus, it's essential that you adopt new library management strategies to deliver your students a better experience at the library while simplifying the day-to-day management activities for your library staff.