The property management sector is subjected to rapid change every year. At the onset of 2023, there are already multiple trends that experts have predicted will take a dominating role this year. Experts expect the rental and property sector to have steady growth within the next five years despite the many negative factors which may affect the economy. For instance, while some predict 2023 will be a bleak year with an increasing rise in geopolitical tensions, higher inflation, rising interest rates and others, none of this is said to affect the residential sector. This is stated on the basis that, even in 2022, at the start of a global recession, the property sector continued to thrive, whereby renting out homes continued to be a popular option for landlords. However, while the demand for houses is predicted to be steady, property managers may run their rentals at a loss if not managed properly. This is why steps should be taken to ensure the investments they put into each compartment offers a good ROI. One way to do this is by understanding the current trends in the property market, which would help them be cost-effective. This article will dive into some of the leading market trends the property industry can look forward to this year.
Top Six Property Management Market Trends This Year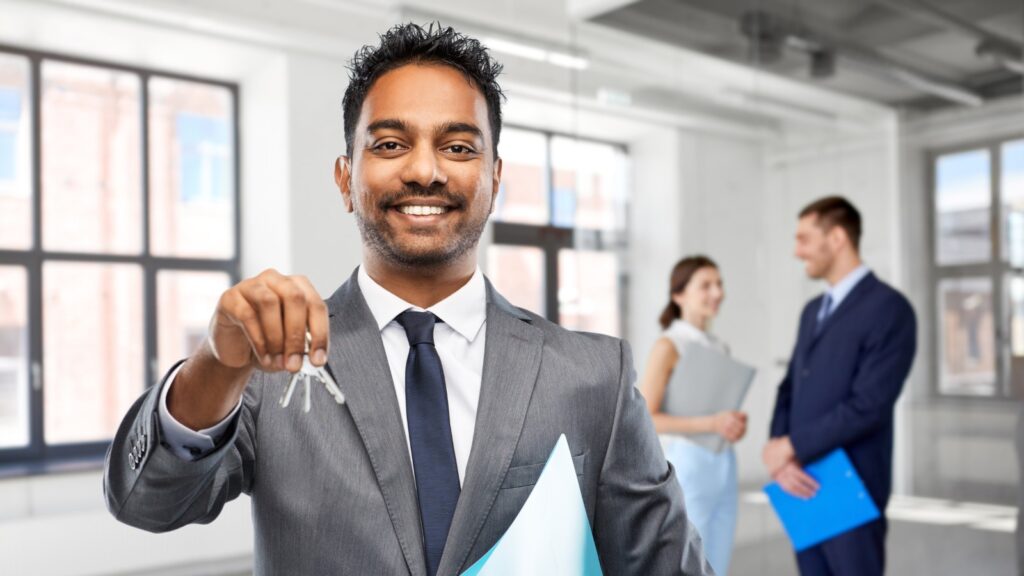 In several interviews, reports and articles written by experts in the field, the following market trends were found to be more popular:
One of the easiest ways to cut down costs is through automation. This does not mean that properties can be run by digital tools completely. For instance, a human staff will still be required to make decisions, execute orders and put plans into action. However, the number of people on the staff can be reduced. Incorporating a property management system is a great way to digitalise daily processes. This way, property managers can eliminate mundane and repetitive tasks whilst saving overall expenses. A property management system digitalises documentation, monitors assets in the buildings, eases the financial aspect and makes this easy even for the tenant.
Wide Adoption of A Property Portfolio Management
Property portfolio management specifically refers to a system in place to reach the financial goals of real estate properties. According to the 2023 Property Management Industry Report, this is widespread among smaller property management firms and around "92 per cent plan to add new doors to their portfolios in 2023 and 2024". Hence, on average, around 54 per cent of respondents to the Buildium survey are hoping their portfolios to grow significantly over the next two years. The growth of a property managers portfolio is expected to rise between 26 per cent and 50 per cent this year. 
Commitment to Sustainable Living
With climate change being given prioritised attention in recent years, governments have implemented governmental policies for businesses in different industries to be careful about their carbon footprint. Most companies emitting some form of carbon emissions must pay a tax or a fine. Hence, to avoid such expenses, experts predict that 2023 will be a year in which property managers implement more sustainable measures. By automation, for instance, the use of paper is eliminated. Where an advanced property management system is implemented, property managers can monitor the health condition of assets such as HVAC equipment, ensuring the air is constantly clean and safe. Such a solution, therefore, allows property managers to monitor the level of emissions released and take active steps to reduce them. Further investing in home appliances that are safer for the environment is another way property managers are adopting sustainable practices.
Resale Flat Prices May Lose Momentum
In September 2022, the government of Singapore introduced cooling measures. As a result, property owners must wait 15 months before they can put it for resale. As a result, prices may vary from time to time, losing some momentum. The issue with the cooling measures is that, generally, potential buyers tend to wait longer before contracting for a sale. This is due to the risk of the property value lowering quickly. The cooling measures also brought forth higher interest rates. All this indicates that property managers have an increased burden to keep up to date with the latest governmental policy measures that can affect their pricing schemes and potential buyers. Infusing a property management system with data analytical capabilities would be an advantage in this instance. It would, for example, be able to assess and predict consumer and market changes in advance, allowing property managers to adapt flexibly and adhere to the sector's rules. 
A Rise in Property Management Services
New property industry trends have resulted in tenants raising their expectations. To meet them and at the same to ensure operations are conducted cost-effectively, property managers are increasingly investing in advanced property management systems. A good property management software automates daily processes, provides futuristic insights, monitors the health of certain assets, helps in curtailing energy wasted and helps improve the relationship between the tenant and the manager. One great thing about the property management system is that it automatically generates detailed reports, allowing decision-makers to see what is going wrong and implement much-needed changes.
Demand in Rental Insurance
Historically, tenants had the choice of getting renters' insurance unless the landlord required it. However, in 2023 there seems to be a trend where this will be made mandatory. This is mainly due to the world's economic situation, where experts predict the impending consequences of the recession means tenants must take special measures to ensure they do not remain liable for any damages or property lost during the term they stayed in it.  By having rental insurance, the insurance company will pay for any damage or liability instead of the landlord or tenant. In other words, where a property manager requires a tenant to have rental insurance, it ensures that they do not have to incur expenses that the tenant has been responsible for. Thus, property managers request to see the insurance before signing a lease. This sets the correct tone in tenant relations.
Keep Up With the Trends to Stay Ahead of the Competition
Noting down what you need to watch out for this year is the first step of surging ahead of every other property manager. Most trends pinpoint to one solution: incorporating a property management system. It automates daily tasks, helps in property portfolio management, is sustainable, manages rental insurance and is a tool that provides futuristic insights to make key financial decisions. What are you waiting for?